The Sketchbook Project often has some cool challenges to participate in and Songs to Draw From is the latest one I've taken part in. I really liked the concept of the challenge; you find a song you're inspired by and create a 4×6 inch illustration.
From the playlist they provided, I chose "Monotronic (Secret Circuit remix)," by Museum of Love. It was something I hadn't heard before and it felt the most like my work. The repeating line in this remix is:"The waking world was never meant for me."
I love the idea of paintings having a soundtrack and it's something I've talked to other artists about as well. It's not uncommon for me to choose a song and listen to that song on repeat until a work is finished.
It started with this concept sketch and here are the in-progress photos: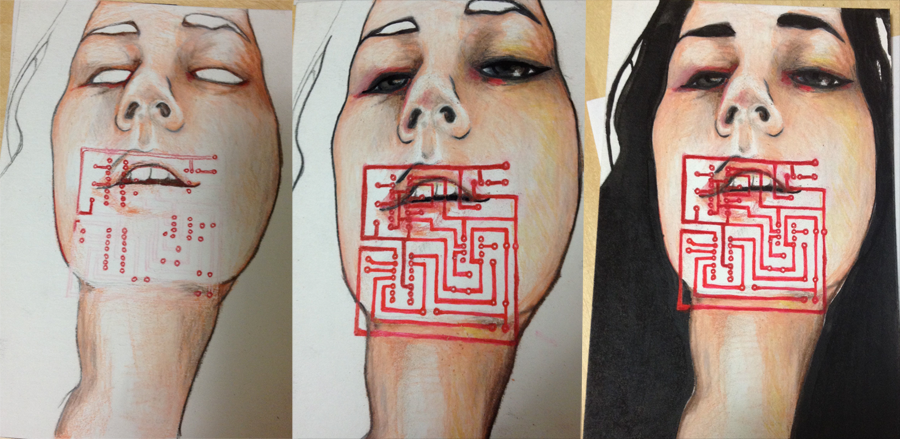 Here is the finished illustration: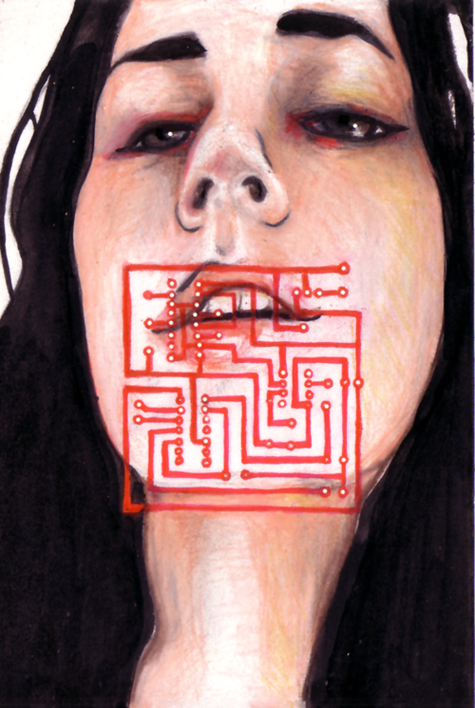 Monotronic
Prismacolor pencil and india ink, 4 inches by 6 inches.